Business meeting of the IT-cluster of Khmelnytskyi with the community of Khmelnytskyi entrepreneurs – the Proskuriv Business Club, was hold.
The purpose of the meeting was to establish partnerships and business ties, acquaint participants with the activities of both organizations, develop future directions and forms of cooperation.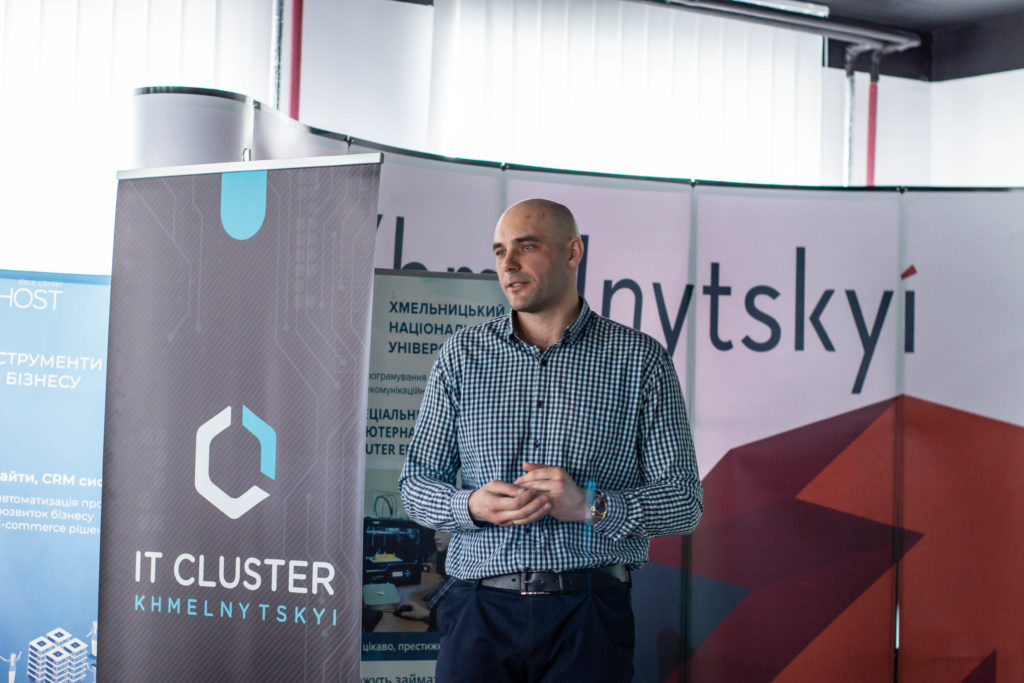 Serhiy Yatsyshen, the head of the IT-cluster of Khmelnytskyi, spoke about cluster`s work, its purpose and activities. He also drew attention to the benefits that IT companies get from clustering.
The activities and services of the companies that are members of the cluster were told directly by their chiefs, among whom were Alexander Halytsky (Devloop), Alexander Zozulya (Stfalcon), Victor Tershivsky (Global Partner Soft), Petro Rozhok (CompLife), Mykola Pidfigurny (SheepFish) and Vadym Babiy (Advanced Ukraine).
About other companies, namely: Avivi, GMhost, StudioPresto, the participants of the event received information in the form of video content and presentation materials.
Also during the meeting a Memorandum of Cooperation was signed between the IT-cluster of Khmelnytskyi and the Proskuriv Business Club, on the development of the business environment in the city and the dissemination of modern information technologies.
It was also interesting to discuss business processes at the city's manufacturing enterprises, as well as in companies in the field of trade and services. Representatives of these areas of business present at the meeting shared their experience in implementing IT solutions, talked about the level of their efficiency and further plans and needs for information technology for business. Representatives of IT companies, for their part, expressed their vision for the development and provision of business needs in modern information technology, stages and forms of their implementation.
We hope that in the future such meetings will be just as effective and useful for all their participants.